Weight Loss Success Testimonials​
Through Healthy Minds, Healthy Bodies Programs, our clients have transformed into happier, healthier, more mindful versions of themselves… We're very proud of their achievements.
​
Michelle
In eleven weeks I lost 9.5kg and I wasn't dieting. One of the the things I noticed is my destructive behaviours around food have stopped. My bingeing and my crazy eating has stopped... and now 24kg gone.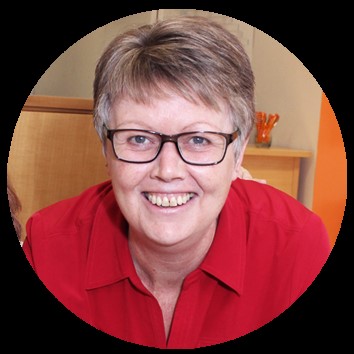 Margaret
I don't beat myself up anymore, I'm more positive. I look at things differently – everything looks better, feels different. The Program exceeded my expectations – it was self-improvement; you have it for the rest of your life. I learned techniques to be aware of what was going on around me, and how to combat them…And I enjoy work more – I let go of the stress caused by others.
The Program helped me realise it's not the weight issue that's the problem; you're looking for the cause of it. The most useful technique is the recordings, and I listen to them to help me sleep better.
Trish
I went to buy a pair of pants. I went to try on my normal size and it practically fell off. The next size wasn't available and I thought there was no way I would fit 2 dress sizes down. I tried it on and it fit! All this while I've had stresses that would normally lead to me eating packets of chips, several blocks of chocolate.
​
Alison
I was always very critical of myself. I was always on a diet… If I got up and I had eaten too much the night before, straight away I was on a downer of a day; a downward slope. I don't think about diets now! Rather than watching from the sidelines I'm now in the swimming pool enjoying playing with my kids. I also used the techniques I learned to complete the Wanaka marathon.
Michele
It's so simple. I have never been on holiday and lost weight before. I went to the UK and could buy the clothes I wanted and never felt like I was missing out.
Previously I thought saying horrible things about myself would shock me into changing but it never did. I feel in control. I've lost weight and I'm not exactly sure how - my habits have changed little by little. It's not painful or scary - it happens and it's sustainable. You are given tools so you make changes inside and out
Jo
I'm a scientist and I wasn't 100% sure if this was going to work. I've now lost 15kg after 16 weeks… I'm more focused at work, happier and I taste and enjoy food now. The biggest change was learning to be a 'mindful' eater and how to let go of stress; stress had previously led to me eating lots of junk food. (After one week) I noticed I didn't bring junk food to work – I'm now satisfied when I eat it.
Julie
It's been life changing…. Before I came here life was unsure. I was unsure of myself of who I was and what I was doing. I thought I was strong and was the last person in the world who would have gone to see 'psycho babble'. The bizarre thing about coming here was it wasn't about my weight. It was about the different ways I was looking at life and myself. In 9 weeks I've lost 6.5kg and counting….
I'm a much stronger, positive person with more energy…. I'm not caught up in small things… a nicer, happier person.
Lilian
Lilian took the opportunity while holidaying in NZ to make some positive health changes. "Previously I didn't seem to be able to do anything about it. It's given me all the tools to be an all-time slim person. Already (one week) I've lost the craving for large portions, eating far less and feeling very satisfied. I've lost well over a kilo in weight and leave the sessions feeling mentally and physically lighter".... and now 24 pounds (10kg) gone.
Meredith
When I walked into the office I was nervous because I thought "If this doesn't work what am I going to do?" It worked beautifully… I soon realised the food was completely irrelevant, it wasn't what you put in your mouth it was what you put in your mind that supported your changes. I've now lost 26kg. Discover what Meredith's husband said "You would have never done that before" to.
Deanne
Deanne attended a Healthy Minds workshop where she describes herself as having an attitude of "This is probably is another quick fix that won't work." Her friend came along and had amazing results. Deanne says although she was able to take away some information she wasn't in the right space to fully do the program. When the time was right she returned for individual sessions and lost 25kg easily and naturally. Check out Deanne's story including her friends not recognising her at a wedding!