Become the person you WANT to be, inside and out.
Break free from limitations and meet the real you!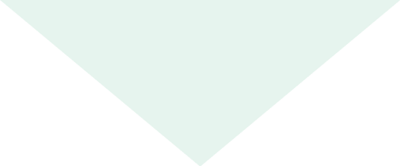 Calm Mind | Confident Voice | Happy Life
Judging yourself because you can't quite pull off your usual level of positivity drains your energy and keeps you stuck where you are right now.
Relaxing with food and wine after a long day isn't satisfying anymore, and it's beginning to take its toll in other ways you'd rather not think about.
The self-doubt that's holding you back at work is spilling over into your home life and relationships and you're sick of it.
Wouldn't you rather feel valued, confident, loved? Wouldn't you rather be motivated, excited, and active?
Our minds and bodies can be our worst enemy.
Or our most powerful ally!
You get to choose which it's going to be.
We - Rebecca and Imelda - know what's it like to feel stuck in a loop you just can't escape from. And we've seen how it makes everything else in life harder.
That's why we developed this technique for identifying what's holding you in the loop and how to free yourself from it.
Life is too short to be chained to old beliefs and thought patterns. When your mindset is ok, everything is ok!
Our Technique
Our techniques empower you to take control of the things you can control and release the things you can't so they can't weigh you down.
Are we sad? Do we need to make changes?
Are we angry? Do we need to make a stand about something?
Are we frustrated? Is there something we can take control of in this situation?
We help our clients look at these feelings, without judgement or pain so we can choose which ones we want to hold onto and which ones to let go of.
So we can move beyond these feelings and not get stuck in them.
Whether they happened today, last week, or 2 decades ago.
No more feeling like something's not quite right but not knowing what it is.
No more comparing yourself to others and wishing life was easier
No more lack of focus and feelings of being overwhelmed.
Take control of your life and start living by your own values and beliefs, not those you were taught by others. Not those you accidentally took on when you were busy growing up. ​
Solution 1:
1:1 Sessions
Releasing emotions, blocks and unhelpful beliefs.
Solution 2:
1:1 Sessions
Get equipped for life
Tools for energy, confidence and how to move forward.
Solution 3:
Specific programs for specific issues:
– Releasing anxiety
– Lasting weight loss
– Workplace wellbeing
How it works
We're happy to come to your workplace, school, or community group to talk through tips for reducing stress in yourself and your environment, increasing your confidence levels and creating communication tools to build your success.
Book a free consultation call​
Choose the solution that fits your goals​
Free your mind & plan your success​
We know we've given you a lot to think about here, but we want to give you something more.
In exchange for your email address, which we will treat as the gold it is, we'll give you the 7 Shocking Ways to Let Go of Self-Doubt.
The seven simple but practical tools in the workbook will show you how to:
Not only logically know you're doing well, but deep down feel it and radiate it too (without being arrogant)

Go into any situation with self-confidence and an 'I've got this' feel

Focus any spare energy on creating the life you want, now that draining self-doubt is gone.

Start the 14 Day Letting Go of Self-Doubt Challenge now

TAKE CONTROL OF YOUR LIFE​